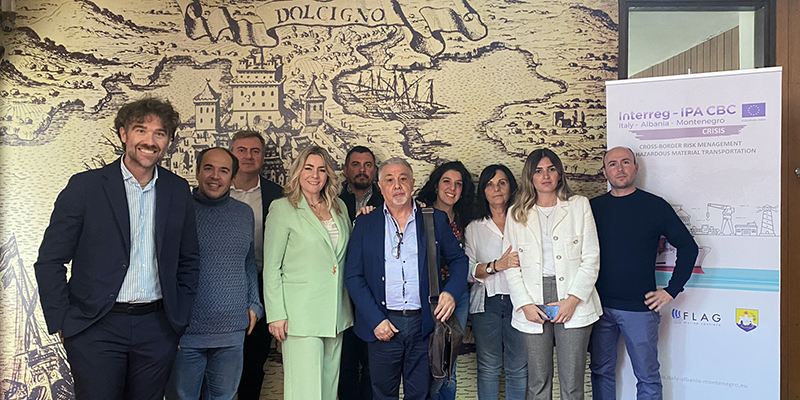 Cross-border Risk management of hazardous MaterIal Transportation: 3rd Technical Meeting
Overview
The third technical meeting of the Crisis project was a great success. 
The event was organized by the Municipality of Ulcinj on 26 and 27 October with the participation of the three partners involved: Municipality of Molfetta, Flag Molise Costiero and Municipality of Ulcinj. 
The operational meeting took place in the Council Chamber of Ulcinj where the delegations of the partners were welcomed by Elizabeta Mrnjacevic.
On the agenda there were the progress achieved and the new goals planned.
The first day of work took place on Wednesday 26 October. The discussion was first about the development of the project: particular attention was dedicated to the discussion and approval of the Project Management Model, the approval of delivery dates, the definition of the tasks of each partner and the common specifications of the deliverables. 
The Municipality of Molfetta (project leader), the Flag Molise Costiero and the representatives Ulcinj explained their relations. 
An important step forward was made on communication guidelines and digital activities. 
On Thursday 27 an overview of the meeting was made and all participants expressed satisfaction with the results obtained, setting future goals: the development, integration, validation of the ICT platform and the experimental test phase of the ICT platform.
The meeting allowed an important progress in the collaboration between the partners and a fundamental change in the methods of data collection that will lead to the construction of the algorithm that will allow to improve dangerous transport activities.
Other events are planned to define the details of the project.