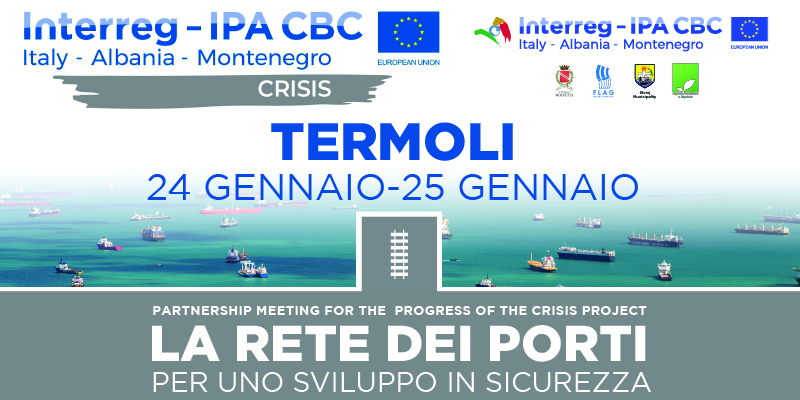 LA RETE DEI PORTI - PARTNERSHIP MEETING FOR THE PROGRESS OF THE CRISIS PROJECT
Overview
Establish a network of ports between Italy, Albania and Montenegro, promoting exchanges and the safety of ports through a digital platform.
This is the goal of the INTERREG CRISIS program. The project will be intorduced to the press on Tuesday 25 January h. 09.30 AM, in Termoli. Delegations from FLAG Molise Costiero, the Municipality of Molfetta, the Puglia Region and the Municipality of Ulcinj will be present, as well as the regional institutional leaders.
The delegations will be hosted in Termoli on 24 and 25 January on the occasion of a joint table which will aim to study the progress of the work and implement collaboration between the partners.